Table of Contents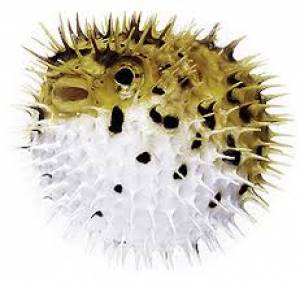 Trophy Fishing Online 2
http://www.trophyfishingonline.com - Americas (hosted in Minnesota)
Free-to-play
Series Established 2003
Overview
The definitive fishing-simulation game featuring a hands-on reeling system. Navigate the lakes, streams and oceans of the world and cast from over 500 lures. Dozens of unique tournaments pass through each month of the game featuring fierce head-to-head competitions as well as relaxing hobby fishing. This game was developed prior to Trophy Hunting Online and thus many similarities are found between the two.
Features
Over 250 fish species.

Over 500 lures.

Fish the GLOBE with over 50 streams, lakes and oceans and over 350 uniquely detailed fish locations.

Flyfishing, Ocean Fishing, Freshwater Fishing and Exotic Locations.
Topics
Multi-Tournaments

Multi-tournaments added October 2013 are tournaments which use "season points" to determine a winner from multiple tournament results. Season points are gained at 10% in-game income from Vacation payouts during the period of a tournament. These can be gained from both automatically generated Vacation series and also manually created tournaments such as introductory tournaments for new areas.
Multi-tournaments do not require any special requirements or qualifications to participate in. To compete, simply fish in a vacation location while a multi-tournament is active.
Sample Payouts :
1st Place would receive $200 in a typical Vacation tournament and also receive 40 Season Points while someone in 39th place would receive $10 which is equal to 2 Season Points.
Multi-Tournaments Patch on 3/12/2015 adds 4 key changes to the Tournament System :
1. If there is a tie-breaker between the two top players, the engine will automatically extend the tournament for ALL players another week. This can happen multiple times if there keeps being ties. There will be a definitive winner before the payout occurs.
2. The 2015 Season Winner Prize Pack has been introduced featuring 5 new "Gem" themed Lures including the Limited Edition Sapphire Bluegill, Limited Edition Topaz Hornet Spinner, Limited Edition Emerald KO Spoon, Limited Edition Amethyst Egg Fly and Limited Edition Ruby Cannon Worm. These lures replace the previous Season lures(those will no longer be available.)
3. Winning the Tournament payouts are largely the same except you receive 2 of the new legendary gem lures randomly.
4. (Big Change) - If you are the highest placement in your LEAGUE at the end of a multi-season, you also will receive 1 of the new legendary gem lures randomly. This placement extends beyond the Top 10 so if you are placed #44 but the highest Guppy, you will receive your Legendary gem lure. The winner of the tournament is EXCLUDED from this payout.
Multi-Season 2016 Patch 1/27/2016
As of 2016, the season structure is automated and scheduled ahead of time with longer season times broken into 4 distinct seasons of winter, spring, summer and fall with a few months of "off time". This implemented the home→Season Schedule link.
Legacy Winners - List of Multi-Tournaments - Americas Server pre 2016
Halloween Spooky Seasonal Tournament - 1st Tieg 2nd Degener8 3rd sticky1- October 2013
2013 Dual Holiday Special - 1st Tieg 2nd Krashnburn 3rd zombiez - November-December 2013
2014 Sending Off Winter - 1st sticky1 2nd passau1 3rd ftarr- March 2014
2014 Spring Seasonal - 1st Tieg
2014 Summer Tournament - 1st sticky1
2014 Fall Tournament - passau1
Halloween II Tournament - sticky1
2014 Year Closer - Tieg
2015 Frozen Fishing Series - Stacey
2015 Waiting For Spring Tournament - Stef
2015 May Mayhem Tournament - sticky1
Summer in Trophy Fishing Online - Senor Poop
Summer Closer 2015 - ZacharyBass
2015 Halloween Returns - ZacharyBass
2015-2016 Holiday Mayhem - gold$
Newbie Getting Started Guides
Official Guides
Player Guides
Locations
Alonska
Bali
Bay of Fundy, New Brunswick Canada
Black Earth Creek
Castle Flowage
Chipola River
Daytola Beach
Drum Island
Eagle Stream
East Harbors
Fair Oaks National Park
Fami Lake
Flarido
Four Winds Island
Fraser River, British Columbia Canada
Goby Strait
Green Meadows Creek
Grey Island
Gulf of Maine
Hope Mountain Coast
Horseshoe Lake
Isla Cedros, Mexico
Islna Lighthouse
Keego Creek
Lake Kegonsa
Lake Missouri
Mexica
Mud Lake
Northern Rockies Stream
Orcas Island
Pearl Coast
Port Gala
Port Yula
Qua Stream
Rio Ridge Lake
San Deego Bay
Siren Bay
South Africa
Taylor Creek
The Black River
Thunder Bay
Triple Bay
Tuna Bay
Turtle River
Twin Peaks Lake
Two Islands
Umbar Creek
Vagrant Pass
Vargi Lake
Vargi Stream
Victory Bay
Willowemoc Creek
Xanadu
Zero Lake
Fish
2013 Fall Expansion Fish
Blueback Trout
Atlantic Salmon
Chum Salmon
Haddock
Atlantic Cod
Atlantic Pollack
Atlantic Halibut
Pacific Anchovy
Cortez Barracuda
Mexican Barracuda
Blue and Gold Snapper
Pink Cardinalfish
Frigate Tuna
Pacific Black Ghostshark
Fish Prior to 2013 Expansion
Sharp-snouted Piranha
Sharpnose Shark
Sheepshead
Shoal Bass
Shortfin Mako Shark
Shortnose Gar
Shortspine Thornyhead
Silky Shark
Silver Trout
Skipjack Tuna
Smallmouth Bass
Snook
Sockeye Salmon
Soldierfish
Soupfin Shark
Southern Pompano
Spanish Mackerel
Spiny Dogfish
Spotted Bass
Spotted Gar
Spotted Grunter
Spotted Ratfish
Spotted Rockcod
Starry Flounder
Steel Pompano
Steelhead Trout
Striped Bass
Striped Jacunda
Striped Marlin
Sunshine Bass
Surf Parrotfish
Surubim
Suwanee Bass
Swellshark
Tarpon
Teira Batfish
Threespot Angelfish
Tiger Catfish
Tiger Catshark
Tiger Muskie
Tiger Rockfish
Tiger Shark
Tiger Trout
Tripletail
Tucanare Peacock bass
Vermillion Rockfish
Walleye
Walleye Surfperch
Warmouth
West Slope Cutthroat Trout
White Bass
White Catfish
White Crappie
White Marlin
White Perch
White Sea Bass
White Shark
White Sturgeon
White-spotted Puffer
Wolffish
Yatorana
Yellow Bullhead
Yellow Goatfish
Yellow Perch
Yellowfin Grouper
Yellowfin Tuna
Yellowmouth Grouper
Yellowstone Cutthroat Trout
Yellowtail Snapper
Zebra Fish
Zebra Goby
Lures
Blue Runner
Bonito [Live Bait]
Chicken Liver
Crappie Minnow
Creek Chub
Cricket
Cut Shad
Fathead Minnow
Fiddler Crab
Finger Mullet
Golden Shiner
Helgramite
Herring
Leaf Worm
Leech
Nightcrawler
Pinfish
Prawn
Red Worm
Small Croaker
Spikes
Squid
Sucker Minnow
7Strand Dolphin Dazzler
7Strand Kona Clone Classic
7Strand Psychobead Green Machine
7Strand Tuna Clone
7Strand Tuna Clone Feather
American Fly Fishing Company Brassie Midge
American Fly Fishing Company Burks Sierra Damsel
American Fly Fishing Company Burks Water Boatman
American Fly Fishing Company Chirinomid Bomber Midge
American Fly Fishing Company Creek Crawler
American Fly Fishing Company Dead Drift Crayfish
American Fly Fishing Company Frostbite Midge
American Fly Fishing Company McCunes Sculpin
American Fly Fishing Company Mercers Rage Sculpin
American Fly Fishing Company Mercury Black Beauty Midge
American Fly Fishing Company Nealys Dragon
American Fly Fishing Company Robertsons Damsel Bugger
American Fly Fishing Company Top Secret Midge
American Fly Fishing Company WD 40 Midge
American Fly Fishing Company Zebra Midge
Anglers Edge Crawdad
Anglers Edge Curly Tail
Anglers Edge Hook Tail Grub
Anglers Edge Leech
Anglers Edge Slug
Arbogast Hocus Locust
Arbogast Hula Popper
Arbogast Jitter Bug
Arbogast Sputterbuzz
Bagley Bang-O-Lure
Bagley Broken Back
Bagley Deep Killr B
Bagley Hex Caster
Bandit 100 Series
Bandit 200 Series
Bandit 300 Series
Bandit 700 Series
Bandit Footloose
Bass Assassin Saltwater Shad
Bass Assassin Sea Shad Assassin
Bass Pro Shops 4-Eyed Monster Trolling Lure
Bass Pro Shops Anglers Ammo Jig
Bass Pro Shops Baby Beav
Bass Pro Shops Blood Squirt
Bass Pro Shops Boss Shad
Bass Pro Shops Cajun Critter
Bass Pro Shops Crappie Beaver
Bass Pro Shops Crappie Max Crank
Bass Pro Shops Crappie Maxx Paddle Tail Minnow
Bass Pro Shops Crappie Spin
Bass Pro Shops Crappie Thunder
Bass Pro Shops Creme Salt Water Mad Dad Shad
Bass Pro Shops Demon Dancer Spoon
Bass Pro Shops Demon Eye Musky Crankbait
Bass Pro Shops Dip Bait Worm
Bass Pro Shops Flashy Times
Bass Pro Shops Grandma Jointed Lure
Bass Pro Shops Halco Giant Trembler
Bass Pro Shops High Roller RipRoller
Bass Pro Shops Hog Wild Dip Bait
Bass Pro Shops Holographic Muskie Thriller
Bass Pro Shops Lazer Eye Floating Mouse
Bass Pro Shops Lazer Eye Gamefish Spoon
Bass Pro Shops Lazer Eye Nitro Extreme Shallow
Bass Pro Shops Nitro Spin
Bass Pro Shops Pesky Perch
Bass Pro Shops Popper
Bass Pro Shops Preserved Shad
Bass Pro Shops Reco Worm
Bass Pro Shops Ringer Stinger
Bass Pro Shops Sassy Sally Swimbait
Bass Pro Shops Shad Chopper Spoon
Bass Pro Shops Shad Clone
Bass Pro Shops Snag Proof Ish Frog
Bass Pro Shops Snake Worm
Bass Pro Shops Squid King
Bass Pro Shops Stik-O-Worm
Bass Pro Shops Stomper Weedless Spoon
Bass Pro Shops Strata Spoon
Bass Pro Shops Swirl Tail Grub
Bass Pro Shops Tail Spin
Bass Pro Shops Tournament Series Stik-O-Worm Soft Plastic Jerkbait
Bass Pro Shops Walleye Angler Curl Tail Minnow
Bass Pro Shops Wally Marshall
Bass Pro Shops Wind Rider
Bass Pro Shops XPS Walleye Jig
Bayou Buzzard Spinnerbait
Bayou Grave Digger
Bayou Pirogue Mini Buzzer
Bayou Poison Tail Rattling
Bayou Swamp Hair
Bayou Viper
Bayou Voodoo
Bayou Voodoo 2
Bayou Weedless Arky
Berkley Alive! Peeler Crab
Berkley Alive! Shrimp
Berkley Alive! Squid
Berkley Flicker Shad
Berkley Floating Mouse Tail
Berkley Gulp Bat Wing Frog
Berkley Gulp! Minnow
Berkley Havoc Rocket Craw
Berkley Havoc Rocket Junior Craw
Berkley Johnson Silver Minnow
Berkley Power Lizard
Berkley Powerbait Chigger Craw
Berkley Powerbait Power Worm
Berkley Powerbait Saltwater Grub
Berkley Powerbait Slim Shaky Worms
Berkley Salmon Eggs
Berkley Saltwater Eel
Berkley Saltwater Shrimp
Berkley Trout Worm
Betts Bream Madness
Betts Busy Bee
Betts Magnum Spinner
Betts Spin Tail Jig
BFX Crystal Bugger
BFX Extreme Bugger
BFX Inch Worm
BFX Mysis Shrimp
BFX San Juan Worm
BFX Super Shrimp
Bill Dance Advantage Catfish Bait
Bill Dance Advantage Super Sticky Dip Bait
Billy Baits Ahi Slayer
Billy Baits Mini Turbo Slammer
Billy Baits Smoke Rattle & Troll
Billy Baits Smoker Choker
Billy Baits Super Smoker
Black Bart Cabo Prowler
Black Bart El Squid Jr.
Black Bart Elk Hunt
Black Bart Hex Jet
Black Bart Tuna Candy
Blue Fox Classic Glow Spinner
Blue Fox Pixee
Blue Fox Rattle Flash Spoon
Blue Fox Strobe Teardrop Spoon
Blue Fox Super Vibrax
Blue Fox Super Vibrax Musky Buck
Blue Fox Vibrax Minnow
Blue Fox Vibrax Musky Twin Turbo Spinner
Blue Fox Vibrax Shallow
Bomber Badonk-A-Donk Saltwater Grade Bait
Bomber Mud Minnow Curltail
Bomber Saltwater Grade Who Dat Weedless Rattling Spoon
Bomber Slab Spoon
Bomber Square A
Boone 5-Bird Daisy Chain
Boone Dolphin Candy
Boone Lulu Teaser
Boone Squid Daisy Chain
Booyah Pip-Zqueek
Booyah Red Hook Series
Braid 830 Hardbait
Braid Crystal Killer Crankbait
Braid Dorado Teaser
Braid GT Minnow Crankbait
Braid GT Monster
Braid GT Monster Crankbait
Braid Lightning Bolt
Braid Sparta
Braid Tantrum Fin Tail
Brookside Glo Bug
Brookside Wooly Bugger
Cabelas Parachute Baetis Dun
Cabelas Parachute Drake
Cabelas Parachute Gnat
Cabelas Parachute Hares Ear
Cabelas Parachute Moores
Cabelas Parachute Pheasant Tail
Cabelas Parachute Wulff Adams
Cajun Mud Catfish Bait
Calcutta Alley
Calcutta Beaver
Calcutta Fly Lure
Calcutta Leech
Calcutta Paddle Stix
Calcutta Swizzle Stix
Catfish Charlies Blood Dip Bait
Catfish Charlies Catfish Dough Bait
Cotton Cordell Walleye Stinger
Creme Litl Fishie
Creme Rigged Scoundrel Worm
Culprit Buzzkill
Culprit Flippin Craw
Culprit Frog
Culprit Goby
Culprit Jerk Shad
Culprit Lizard
Culprit Spinnerbait
Culprit Swim Bait
Culprit Water Beetle
Culprit Worm
D.O.A. Jerk Bait
D.O.A. Shrimp
Daiwa Chugger Minnow
Daiwa DC Classic Shad
Daiwa Dead or Alive
Daiwa Dr. Minnow
Daiwa Game Vibe
Daiwa Peanut
Daiwa Salt Minnow
Daiwa Salt Pro Minnow
Del Monte Canned Corn
Eppinger Devle Dog
Eppinger Original Dardevle
Fish Bites Bag O Blood Worms
Fish Bites Squid Saltwater Bait
Fishbites Yeh Monn! Catfish Bait
Fly Fishing Shop Copper Bead Head
Fly Fishing Shop Crystal Bead Fly
Fly Fishing Shop Diamond Bead Fly
Fly Fishing Shop Gold Bead Head
Fly Fishing Shop Grand Bead Head
Fly Fishing Shop Platinum Bead Fly
Fly Fishing Shop Silver Bead Head
Fly Shack Adams
Fly Shack Adams Wet
Fly Shack Ant
Fly Shack Babine Special
Fly Shack Badger
Fly Shack Bead Head Stone
Fly Shack Black Bear Green Butt Bomber Fly
Fly Shack Black Dose
Fly Shack Black Ghost
Fly Shack Blue Charm
Fly Shack Bomber Black Fly
Fly Shack Bomber Blue Fly
Fly Shack Bomber Orange Fly
Fly Shack Brassie
Fly Shack Brown Bivisible
Fly Shack Bunny Leech
Fly Shack Button Cranefly
Fly Shack Buzzard Cranefly
Fly Shack Cicada
Fly Shack Coffin Fly
Fly Shack Daddy Longlegs Cranefly
Fly Shack Dark Spruce
Fly Shack Daves Cricket
Fly Shack Disco Midge
Fly Shack Elk Hair Caddis
Fly Shack Foam Ant
Fly Shack Fork Hopper
Fly Shack Fullback
Fly Shack Grizzly Wulff
Fly Shack Hares Ear
Fly Shack Hopper
Fly Shack Lightning Bug
Fly Shack Little Rainbow Trout
Fly Shack Micro Cranefly
Fly Shack Montreal
Fly Shack Parachute Blue Damsel
Fly Shack Pheasant Tail
Fly Shack Picket Pin
Fly Shack PMD
Fly Shack Professor
Fly Shack Quality Cranefly
Fly Shack Renegade
Fly Shack Screaming Cranefly
Fly Shack Serendipity
Fly Shack Sow Bug
Fly Shack Supervisor
Fly Shack Triple Decker Hopper
Fly Shack Trout Flippin Cranefly
Fly Shack Zonker
Freds Original Balsa
Freds Secret Flat Crank
Gary Yamamoto Senko
Gary Yamamoto Yama Tube
Gary Yamamoto YamaMinnow
H&H Lures The Secret Redfish Spoon
H&H Lures TKO Shrimp
Halco Giant Trembler Jig
Halco MAX 130 Crankbait
Halco Roosta Poppa
Hart Tackle Black Hart Spinnerbait
Hart Tackle Buzz Bait
Hart Tackle Justice Jig
Hart Tackle Throb Buzzbait
Heddon Bayou Boogie
Heddon Chug n Spook
Heddon Giant Torpedo
Heddon Meadow Mouse
Heddon PopN
Heddon Super Spook XT
Heddon Zara Mag Spook
Hopkins Bucktail
Hopkins No=Eql
Hopkins Smoothie
Iland Lures Ilander Trolling Lure
Jacks Cat Attack Catfish Bait
Kalins Lures Ultimate Jig Head
Koppers LIVETARGET Blueback Herring
Koppers LIVETARGET Bluegill Rattlebait
Koppers LIVETARGET Crawfish Crankbait
Koppers LIVETARGET Frog
Koppers LIVETARGET Frog
Koppers LIVETARGET Spanish Mackerel
Koppers LIVETARGET Yellow Perch Jerkbait
Lake Fork Fork Frog
Lake Fork Hyper Finesse Worm
Lake Fork Hyper Lizard
Lake Fork Killer Craw
Limited Edition 21st Century Adams Fly
Limited Edition Amazonian Diver
Limited Edition Brim Reaper
Limited Edition Candy Corn Crankbait
Limited Edition Carnival! Crank Bait
Limited Edition Changing Seasons Spoon
Limited Edition Cherry Shad
Limited Edition Christmas Miracle Popper
Limited Edition Christmas Tree Spoon
Limited Edition Cindo De Spinner
Limited Edition Coal Crankbait
Limited Edition Cupid Arrow
Limited Edition Drake Del Diablo
Limited Edition Easter Egg Frog
Limited Edition Frog Prince
Limited Edition Frosty Saltwater Crankbait
Limited Edition Gifted Pinfish Crankbait
Limited Edition Ginger Bread Fly
Limited Edition Golden 25K Lure
Limited Edition Great Pumpkin Fly
Limited Edition Kissing Fish
Limited Edition Lil Leprechaun Fly
Limited Edition Little Clover
Limited Edition Masked Crankbait
Limited Edition Mistletoe Fly
Limited Edition Pot O Gold
Limited Edition Rabbit Chaser
Limited Edition Rainbow Bomber
Limited Edition Ribbon Fly
Limited Edition Rocket Shrimp
Limited Edition Rosetta Stone
Limited Edition Rudolphs Nose Fly
Limited Edition Santas Sleigh
Limited Edition Shamrock Frog
Limited Edition Snow Angel Fly
Limited Edition Spooky Fish
Limited Edition Spooky Spinner
Limited Edition Steelie Omelet
Limited Edition Streamer Crankbait
Limited Edition Sunscreen Minnow
Limited Edition Tinsel Worm
Limited Edition Tournament Champion Golden Spinnerbait
Limited Edition Toy Soldier Crankbait
Limited Edition Trick or Treat Swimmer
Limited Edition Turkey Fly
Limited Edition Two-Heart Spinnerbait
Limited Edition Valentine Sasuke
Limited Edition Vampire Crankbait
Limited Edition Wired Rabbit
Lindy Gatorback Spoon
Lindy Little Nipper
Lindy Muskie Tandem Spinnerbait
Lindy Shadling
Lindy Tiger Tube
Lucky Craft California 128
Lucky Craft Live Pointer 110
Lucky Craft Rick Clun Rattlin Deep Diving
Lucky Craft Rick Clunn Rattlin Crankbait
Lucky Craft Sammy 120
Luhr Jensen Hot Lips Express Crankbait
Luhr Jensen Speed Trap
Manns Giganticus
Manns Holographic
Manns Magnum
Manns Sea Snake
Manns Stretch
Mepps Comet Minnow
Mepps Marabou
Mepps Syclops Spoon
Mepps Xtra Deep
MirrOlure Glad Shad
MirrOlure Lil John Twitch Bait
MirrOlure MirrOdine C-Eye Pro Series
MirrOlure MirrOglass Suspending Twitchbait
MirrOlure She Dog
Mountain River Fly Shop Dead Scud
Mountain River Fly Shop Hunchback Scud
Mountain River Fly Shop Red Raider
Mountain River Fly Shop Sowbug
Mountain River Fly Shop Woven Scud
Mountain River Fly Shop Woven V-Rib Sowbug
Musky Mania Jake Crankbait
Musky Mania Squirrely Burt
NetBait Baby Paca Craw
Northern King Lures Magnum Spoon
Offshore Angler Arrowhead Jig
Offshore Angler Bait Body
Offshore Angler Bay Buster
Offshore Angler Big Game Walkers Hog
Offshore Angler Big Shot
Offshore Angler Bimini Bullet
Offshore Angler Bullet Head Bucktail Jig
Offshore Angler Cajun Crab
Offshore Angler Crystal Mino Jig
Offshore Angler Deep Diver Hardbait
Offshore Angler Dolphin Candy
Offshore Angler Fish Food
Offshore Angler Free Style Jig
Offshore Angler Freestyle Jig
Offshore Angler Hotlips Jig
Offshore Angler Island Bullet
Offshore Angler Jerk Shad Softbait
Offshore Angler Jointed-Minnow Hardbait
Offshore Angler Knife Jig
Offshore Angler Magnum Rattle Shad
Offshore Angler Saltwater Tube
Offshore Angler Scamper Shrimp
Offshore Angler Shallow Running Bait
Offshore Angler Shiner Shrimp
Offshore Angler Shrimp
Offshore Angler Sling Jig
Offshore Angler Soft Salty Shad
Offshore Angler Squid Skirt
Offshore Angler Squirmin Sardine
Offshore Angler Stinger Tail Grub
Offshore Angler Swirl Tail Grub
Offshore Angler Tuna Toast
Offshore Angler Wake Bait
Orvis Conehead Bunny Muddler
Orvis Muddler Conehead
Orvis Muddler Extreme Fly
Orvis Muddler Minnow Pro
Orvis Tunghead Marabou Muddler
Poes Giant Jackpot
Rainys Hot-Head Marabou
Rainys Spider
Rainys Tsunami Fly
Rapala BX Minnow
Rapala Clacking Rap
Rapala CountDown
Rapala Deep Tail Dancer
Rapala Down Deep Husky Jerk
Rapala DT Thug
Rapala Glass Fat Rap
Rapala Glidin Rap
Rapala Jointed Minnow
Rapala Jointed Shad Rap
Rapala Max Rap
Rapala Original Floating Minnow
Rapala Saltwater Skitterpop
Rapala Saltwater Sliver
Rapala Shallow Shad Rap
Rapala Skitter Walk
Rapala Tail Dancer
Rapala Ultra Light Crank
Rapala Ultra Light Minnow
Rapala X-Rap SureSet
Reef Runner Cicada
Reef Runner Rip Shad
Rick Clunn 1.5 Crank Bait
Sebile ACAST Minnow
Sebile Bonga Jerk
Sebile Crankster
Sebile Flatt Shad
Sebile Onduspoon
Sebile Pro Shad Spinner Bait
Sebile Proppler Buzz
Sebile Splasher
Sebile Stick Shad
Sebile Vibrato
Shimano Lucanus Jig
Smithwick Deep Rogue Jr.
Spro Bronzeye Popper
Storm Live Kickin Shad
Storm Original Mag Wart
Storm Original Mag Wiggle Wart
Storm Rockin Shad
Storm Smash Shad
Storm Thunder Core Scoot N Craw
Storm Twitch Stick
Storm Wildeye Pro Tail Curl
Strike King Baby Rage Craw
Strike King Bottom Dweller Spinnerbait
Strike King Kevin VanDam Spinnerbait
Strike King King Kong
Strike King King Shad
Strike King Magic Saltwater Spinnerbait
Strike King Pro Model Crankbait
Strike King Rage Eeliminator
Strike King Rage Hawg
Strike King Rage Shrimp
Strike King Rage Smokin Rooster
Strike King Rage Thumper Worm
Strike King Red Eye Shad
Strike King Red Eye Shad Crankbait
Strike King Redfish Magic Zulu
Strike King Sexy Spoon
Strike King Spit-N-King
Strike King The Burner
Tattoo Tackle Darter
Tattoo Tackle Everlasting Eel
Tattoo Tackle Sea Dog
Tattoo Tackle Squid Darter
Tattoo Tackle Walking Stick
The Essential Fly Roe Bug
The Essential Fly Roe Bug Extreme
The Essential Fly Roe Bug Pro
Thundermist Lures Bucktail Viper Spoon
Uncle Bucks Crappie Spin
Uncle Bucks Dragon Fly
Uncle Bucks Helgramite Rigged
Uncle Josh Carp Bait
Uncle Josh Muskie Strip
Uncle Josh Spring Lizard
Williamson Lures Abyss Speed Jig
Williamson Lures Abyss Speed Jig
Williamson Lures Cedar Plug
Williamson Lures Google Eye
Williamson Lures Live Little Tunny
Williamson Lures Octopus Squid
Williamson Lures Tuna Plug
Williamson Lures Vortex Jig
Yo-Zuri Bonita
Yo-Zuri Crystal Minnow
Yo-Zuri Hydro Magnum
Yo-Zuri Surface Cruiser
Yum Craw Papi
Yum F2 Mighty Bug
Yum Gonzo Grub
Yum Money Minnow
Yum Sweet Shrimp
Zoom Super Speed Craw
Zoom Swimmin Super Fluke Jr.
Zoom Tiny Fluke